Swagatam Real Estate Pvt. Ltd.

We are happy to inform you that the ERP Software has helped us to streamline the business transactions of the company.
Utpal Das
Managing Director
Urvashi RealEstate Pvt. Ltd.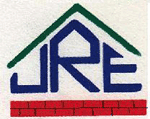 The software has helped us in keeping the track of our business to our satisfaction. We shall be very happy to engage them in future for out IT requirements like data processing, software development and management. We wish them sucess in the near future.
Bhaskar Das