Modules in Real Project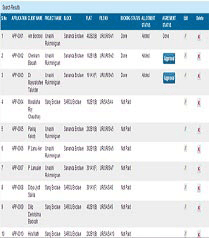 Project Setup : All the information related to a project is managed using project setup. It consist of ten steps and each step deals with managing information of different entities (Blocks, Flat, Installments etc.) involved in a project. Apart from this it helps to manage the price escalation in the project.
Project Budget : Master estimate can be created for different project types. The budget for a specific project can be created based on the master estimate. The project budget will assist in managing the material and cost of the project, Notification in the form of alert message or color code will be displayed in case of surpassing the budgeted value.
Project Management : This module manages all the operations required to be performed by a real estate builder. Managing supply and purchase monitoring of materials through material indent, purchase order and good receipt note. Generating work order for the contractor and managing cash indent and cash expenses.
Customer Management : This module is for managing the customers. The booking details of the customer are captured, the call letters as well as reminder letters can be generated for customers based on the flat he/she has booked. In some cases the client want to surrendered the booked flat due to one reason or the other, the system facilitates to surrender their booking. The system also allows to transfer their booking i.e. change his/her booking details. All the documents that are sent to the customer can be retraced.
Account Management : All the payments are managed using this module. The basic work flow is voucher creation, voucher approval and payment. Every payment is reflected in the party ledger, which can be viewed under project management.
Report : The system generates various types of reports that are very handy for decision making and performing business operations.